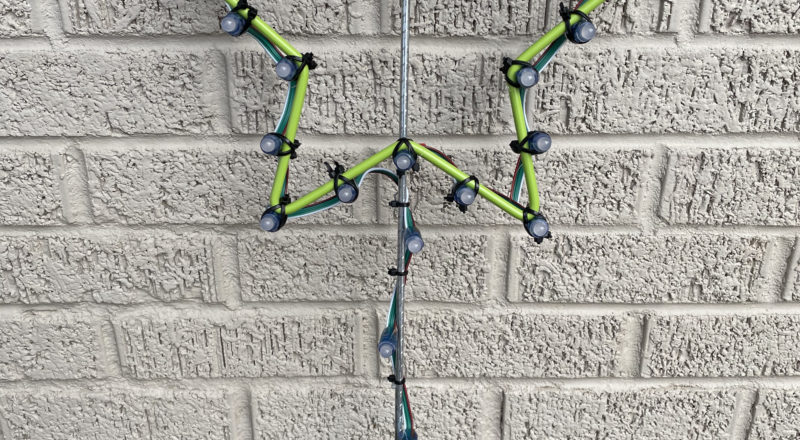 We've already started working on some things for next year…
We found these metal stars at Hobby Lobby over the weekend. We already had a couple-dozen of these "Quick Light Post" metal light pole/stake things from Menards. They sell them every Christmas, but they never seem to show up online. I'll post a manufacturer link ASAP.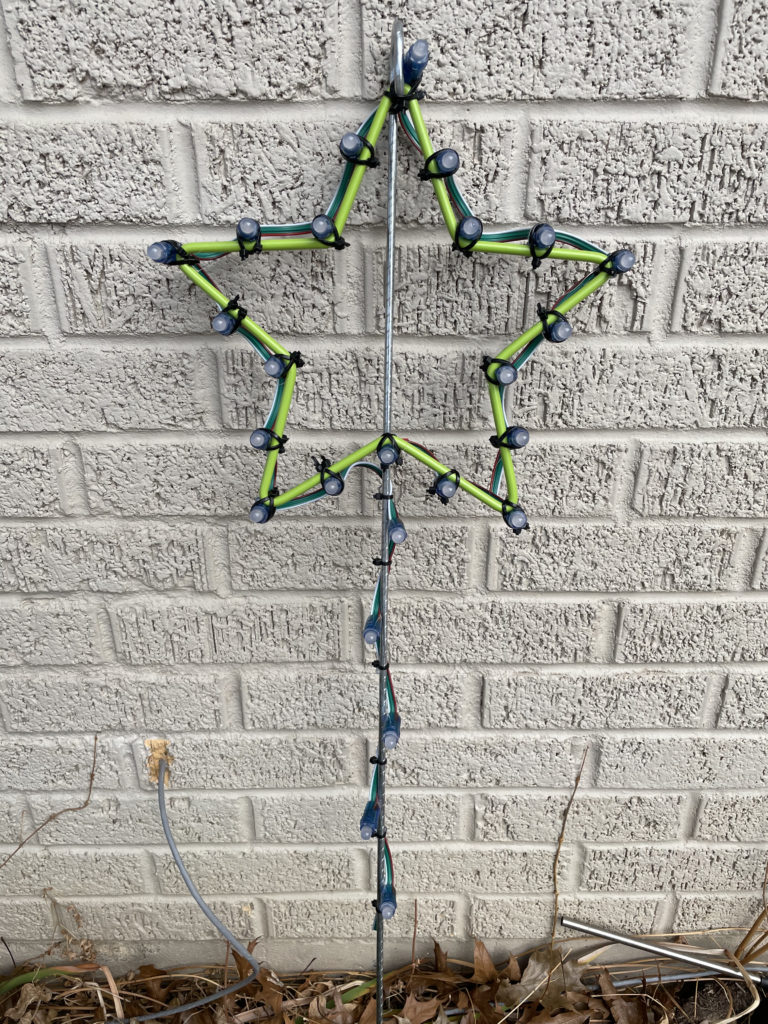 "Quick" just refers to this article- it took a lot more time than I had planned and a lot of zip ties to pull this off, but in the end- I have a 20-pixel mini-star on top of a 5-pixel stake. I'm planning to make at least 5 of them to add to our show next year.
The pixels are just tied to the star using crossed zip-ties, and using their wires to the stake. I also applied a dab of hot-melt to each one to prevent it from sliding/twisting.
Here is a side-detail of the star: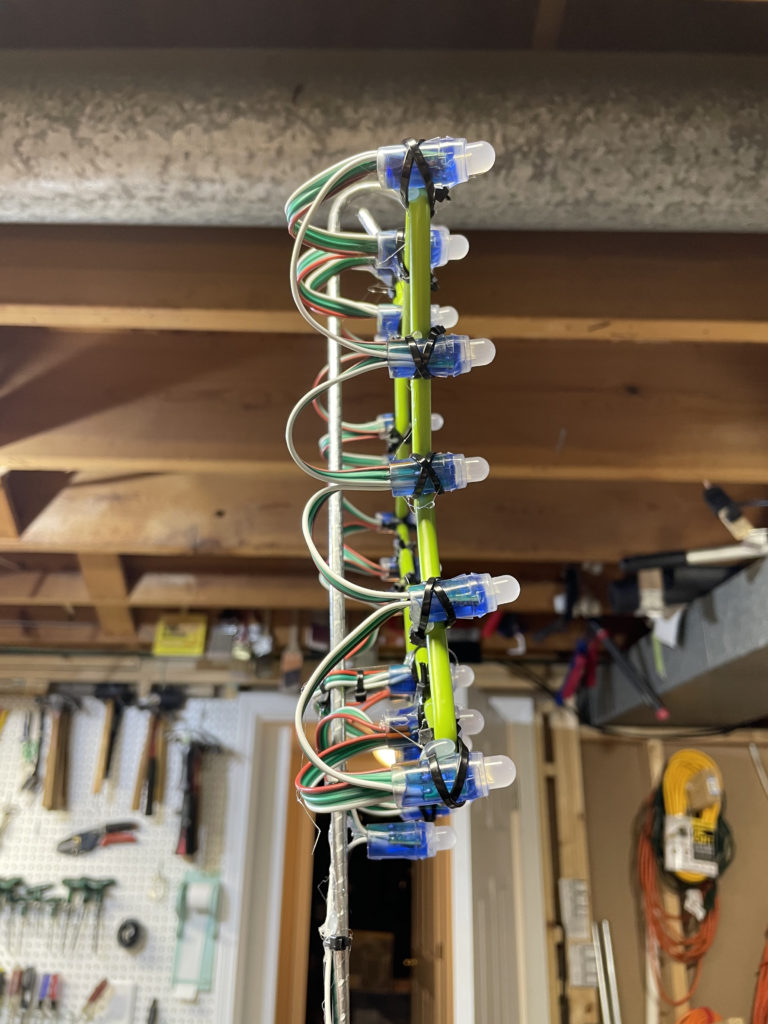 UPDATE:
I was able to find them on Menard's Web site. I just wasn't using the right search terms…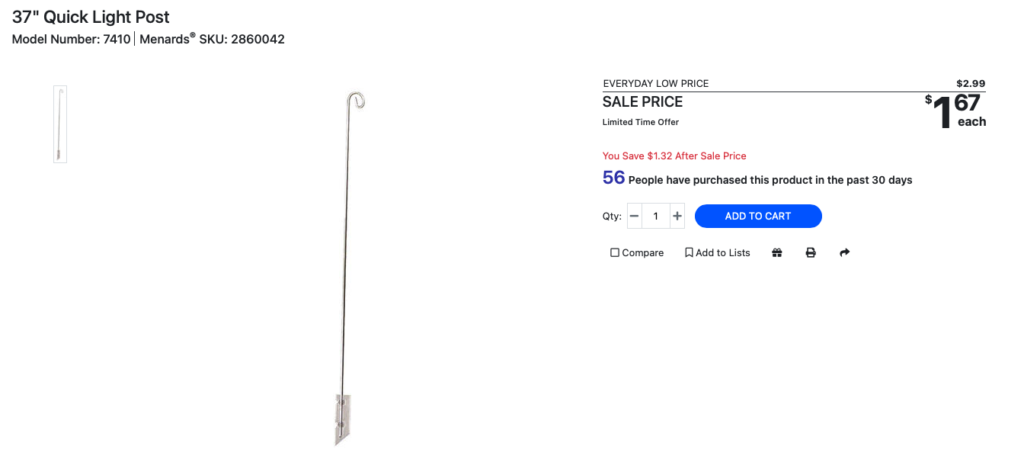 Here is my own picture of one:

It appears you can also order directly from the manufacturer: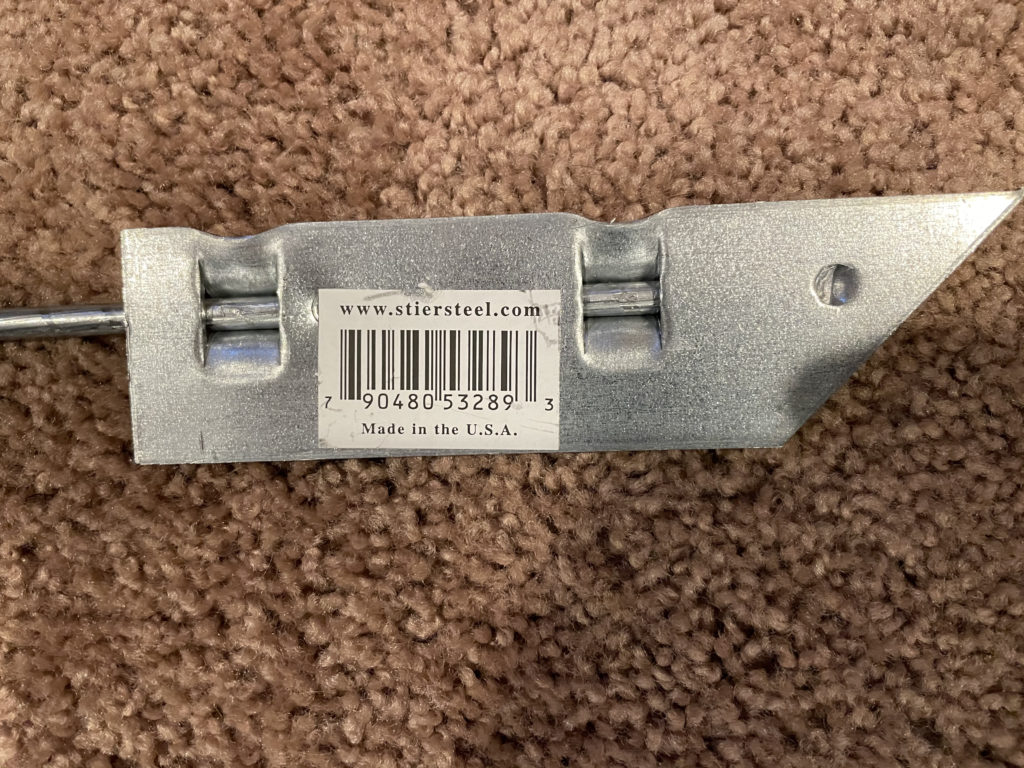 I used several of these in 2019 to line my driveway with pixels. It was the first time I had ever done anything with pixels. Next year- we are planning to do a pixel "fence" around part of our display using them.