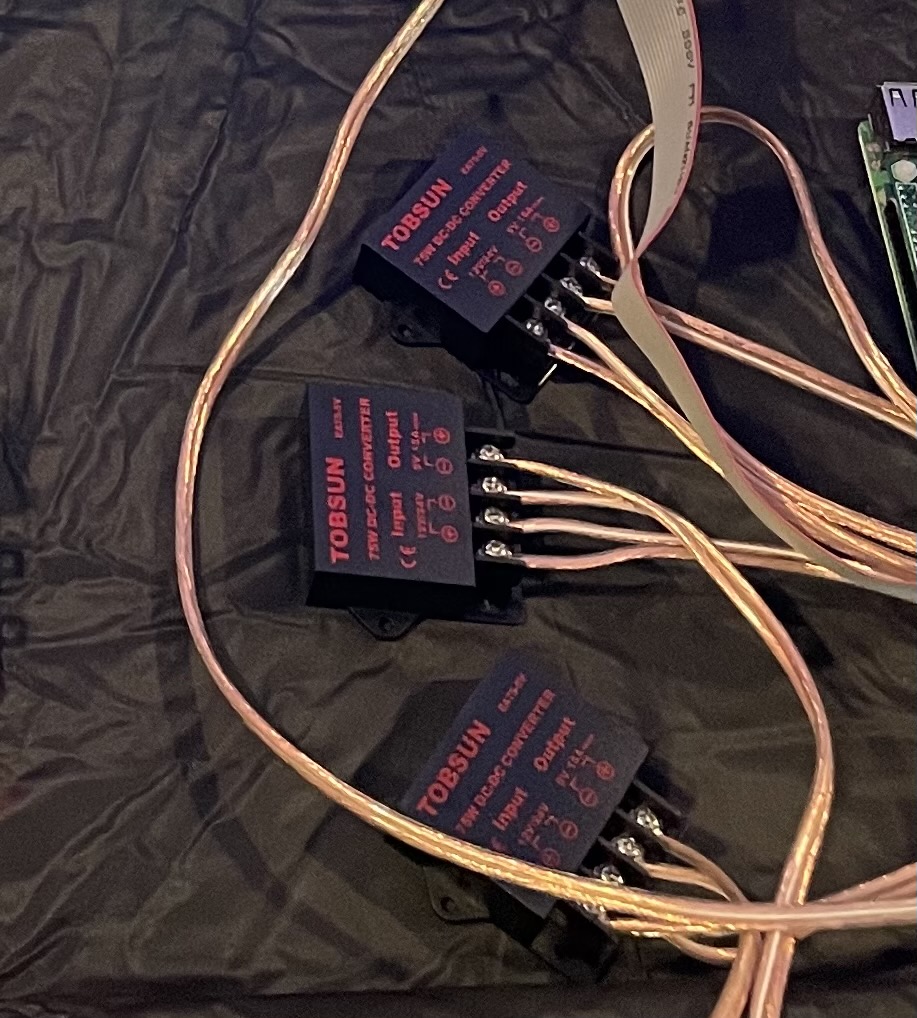 Re-Using 12v PSUs for 5v Pixels and LED Panels
Last year there was a lot of debate among Pixel junkies about 12v pixels, in part due to a bad production run from a popular Chinese supplier that resulted in fires. I did my own (controversial) analysis and decided that I would eliminate the 12v pixels we already had in our show (on our roof!) and work with nothing but 5v from now on. I'm no authority on this subject and a lot of people insist on 12v pixels because that works for them. My personal belief is that 5v pixels are safer and more efficient, even though they do require more wiring for power injection.
This left me with several good MeanWell 12v PSUs that would just be collecting dust in storage if I didn't send them to the recycling center. I used them for a few odd projects this summer, but ultimately they just ended up back in storage again.
I've decided to re-use them in our show this year by using some high-current 12v/24v->5v Buck Converters. These are electronic devices that convert higher DC voltages to lower ones efficiently, sort of like a transformer can do for AC voltages. You can find really cheap/small ones for running things like Raspberry Pis from a car battery, but for this hobby- we need MORE POWER. These fit the bill:
Associate (Commissionable) Link(s):
For longer power runs, like across the yard, I can use a 12v PSU and put 1-3 of these on the end to provide 5v pixel or panel power. At 5v 15A output, they use about 7A at 12v, so I can run three of them off of a 29A 12v PSU safely. Each one can run up to 250 pixels at 100% white, but at least double that in a typical show at 30% brightness. So far I have tested them with 10A max loads, and they don't even get warm to the touch!
They are easy to mount in the "usual" ammo boxes with differential receivers or panel controllers, for example. In 2021 we used them for the column array panels, pixel stakes, and some sparkle balls and rooflines.