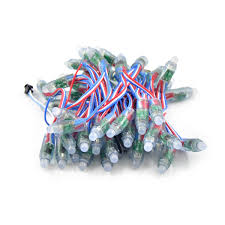 Okay, so to get a few things out of the way…
The Redneck Matrix Mark II was fairly quickly replaced with Redneck Matrix Mark III. I needed more resolution to make text more readable, since I'm using it for tune-in and song information. I didn't do a build post for it because it happened pretty quickly.
I switched to using this stuff:
Associate (Commissionable) Link(s):
…and I can't recommend it enough for doing matrixes. It fits the pixels perfectly and you can choose whatever density you want. It was a LOT easier to deal with than the metal mesh, and no pinching required. Otherwise the construction is exactly the same as before- fasten the edges to PVC pipe and start punching pixels.
Here is the final result. I originally planned to put it on the tailgate of our truck parked on the side driveway, but if anyone is parked in the driveway- it is blocked, so I moved it to under the carport roof.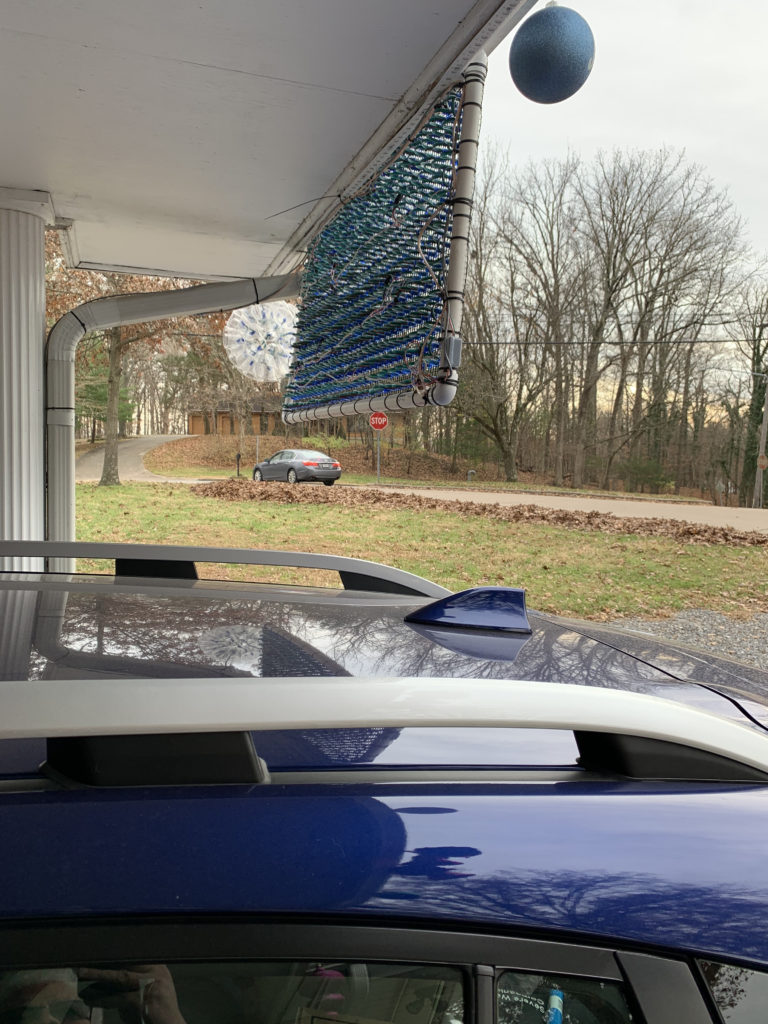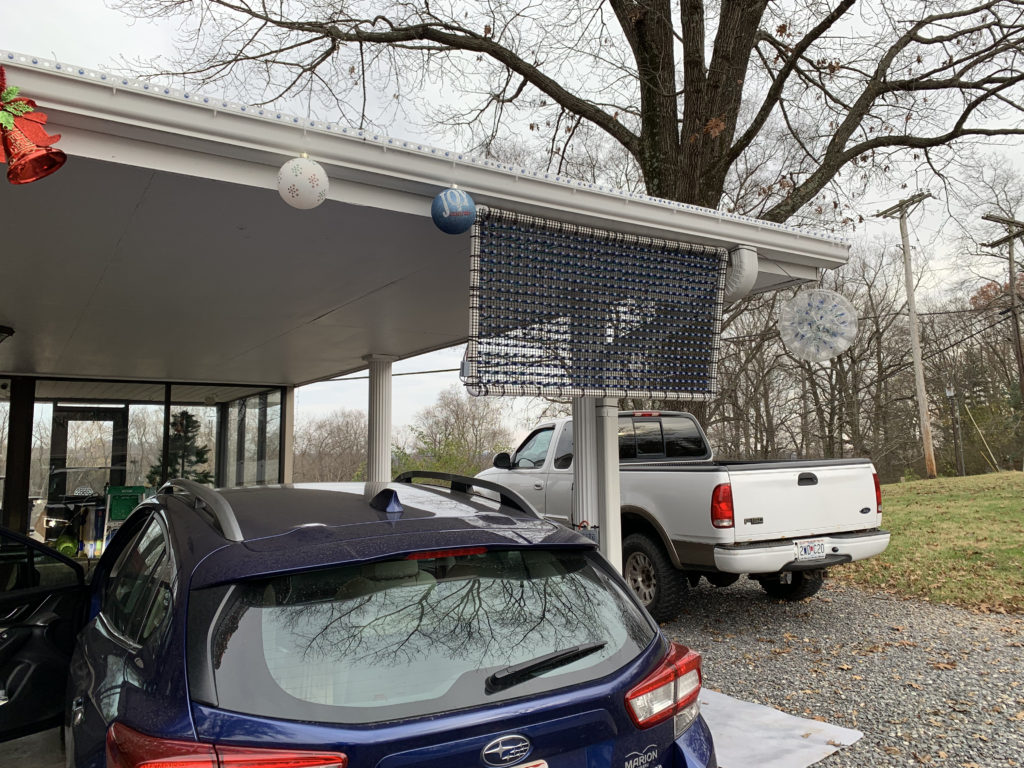 Also, as of last weekend, FrankenPower v.2 has been pressed into service, with a new De-Lux enclosure: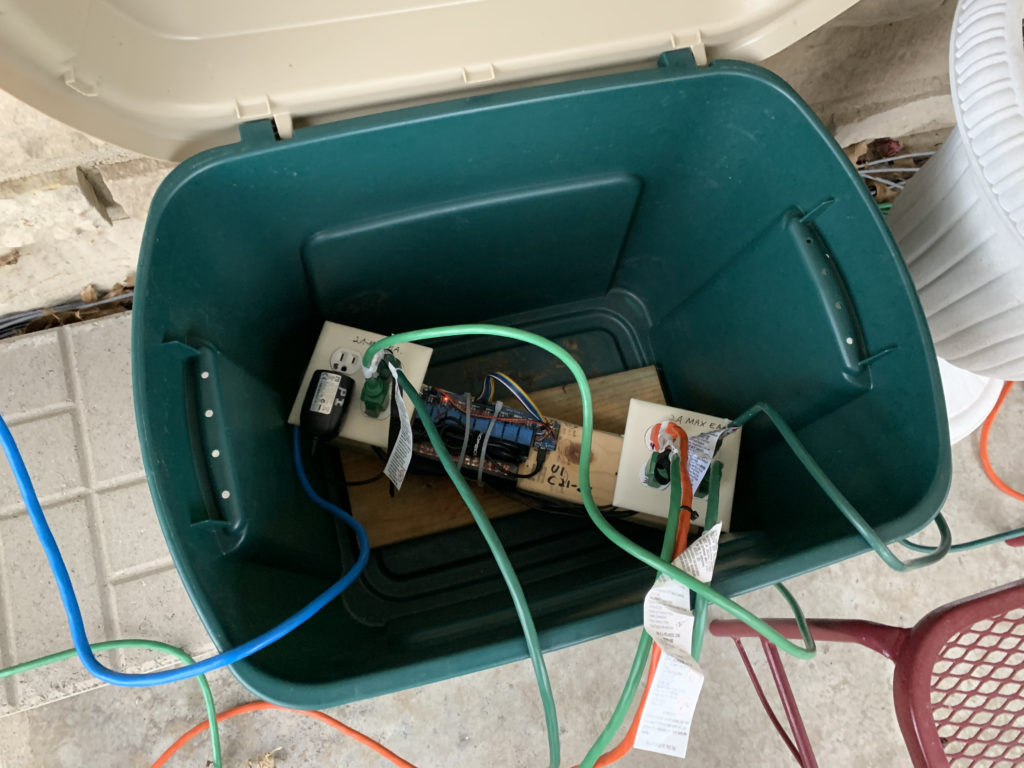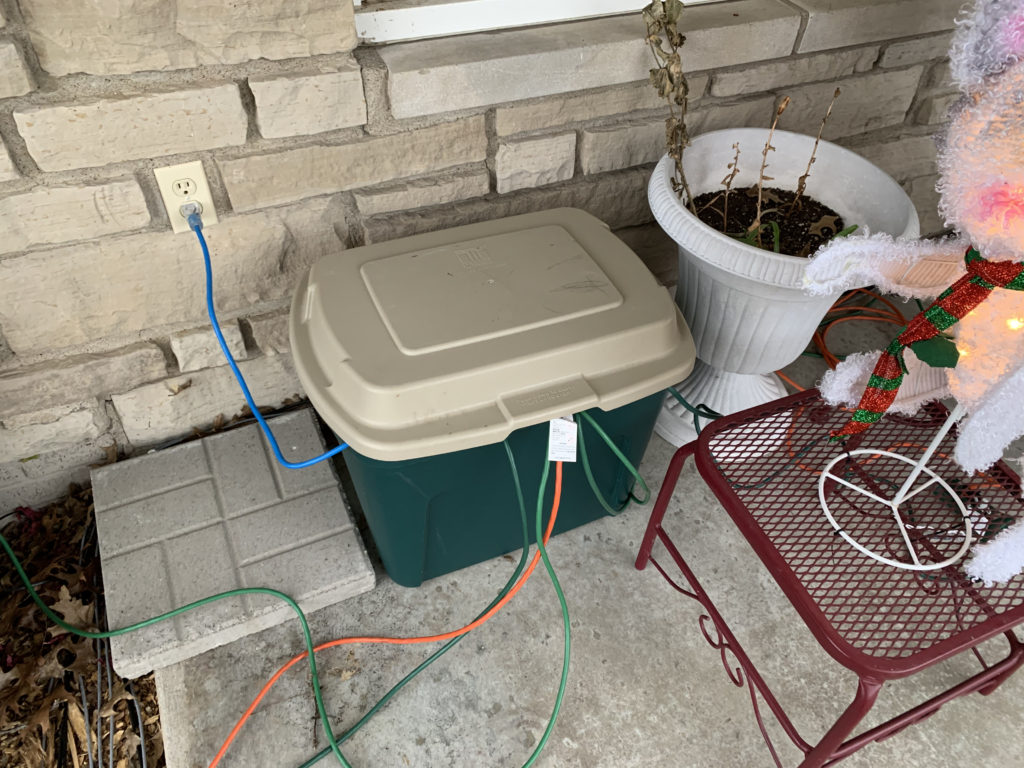 It is controlling the power to our inflatables and "dumb" light props around the yard. I can schedule them on-and-off throughout the day, and turn them off when the light show is starting. It has worked very-well so far.
Now on to the bad news:
The display isn't working right. I've gone around and around on support forums, restructuring how things are hooked up and tweaking configuration settings after multiple re-installs of FPP. The main pixel controller works fine by itself, but as soon as I start syncing it to a remote controller that runs a projector for videos and a virtual matrix- everything falls apart. I've replaced most of the hardware, SD cards, network, pretty much everything at least once. Always the same results. The pixels don't flash to the music much at all- they slow down, and the flash wildly to "catch up", and then repeat. It turns the whole display into one big mess.
What really stinks is some of the more recent sequences I did make heavy use of video and the virtual matrix, so just cutting them out of the show is a really bad option right now.
All I keep getting from everyone is- "Mine works just fine." or "Did you do …" (which I've already done several times). Unfortunately this is a hobby, and any real support seems to be lacking.
I'm going to keep plugging away at it. I've got one other idea that may work, otherwise- I may just need to re-do some sequences to drop the whole projector video/matrix thing, and regroup for next year. Just really-really frustrated right now. ☹️