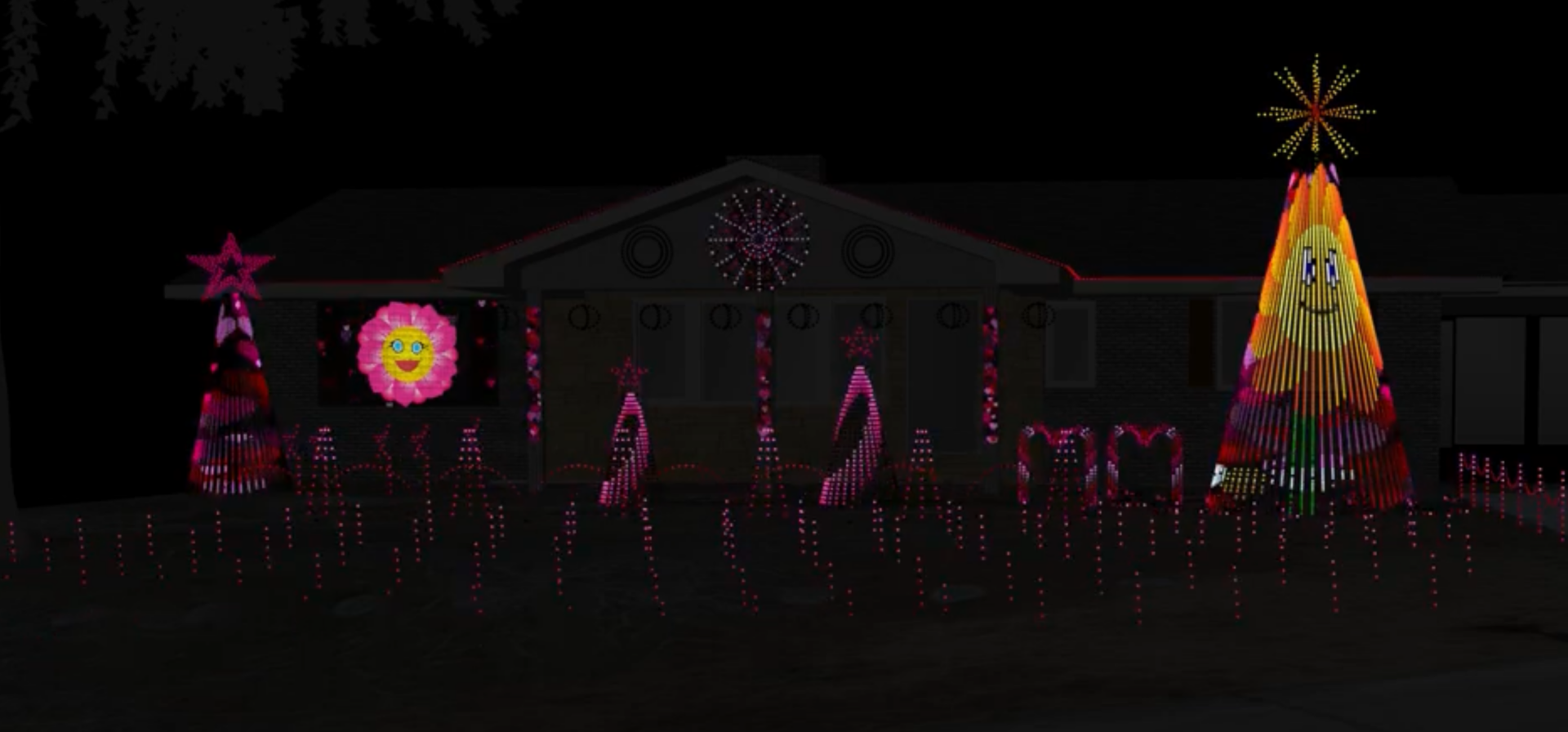 Update: We did have to scale this back. Hopefully we will be able to upgrade things more in 2023.
While it's subject to change, I thought I would share our current layout plans for 2022…
Highlights:
Mega Tree moved to right side of the yard. Our real oak tree was blocking the view of it for many, and it was just in an awkward place for its size. We are also more-than doubling the pixel resolution on it. Last year it was 24×75 (1800 pixels), this year it will be 32×150 (4800 pixels).
New Mega Tree topper- Starburst
Much larger video matrix, moved to left side window.
High resolution "Maxi Tree" on far-left side. Will be 8′ tall without the star, 24×90 (2160 pixels).
The Maxi Tree will get the old Mega Tree 46″ star.
Sparkleballs are now just on porch roof, so they won't be blocked by the big trees.
Six new "Micro" trees, and stars on the live oak tree.
Repositioned almost all of the yard decorations, with new groupings and better spacing.
Here is the new Mega Tree build info: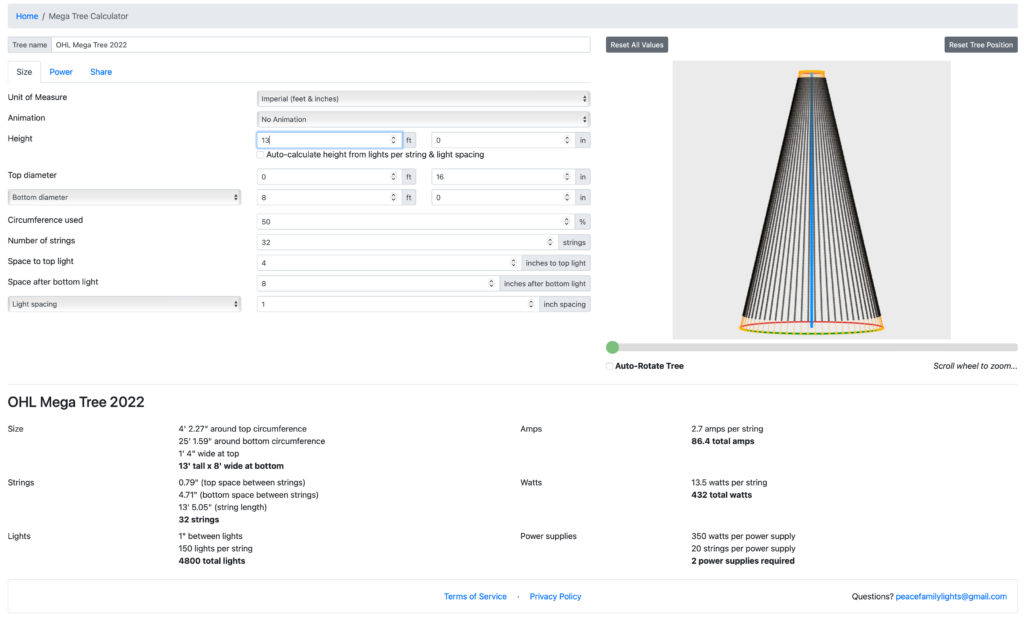 Here is the Maxi Tree build info: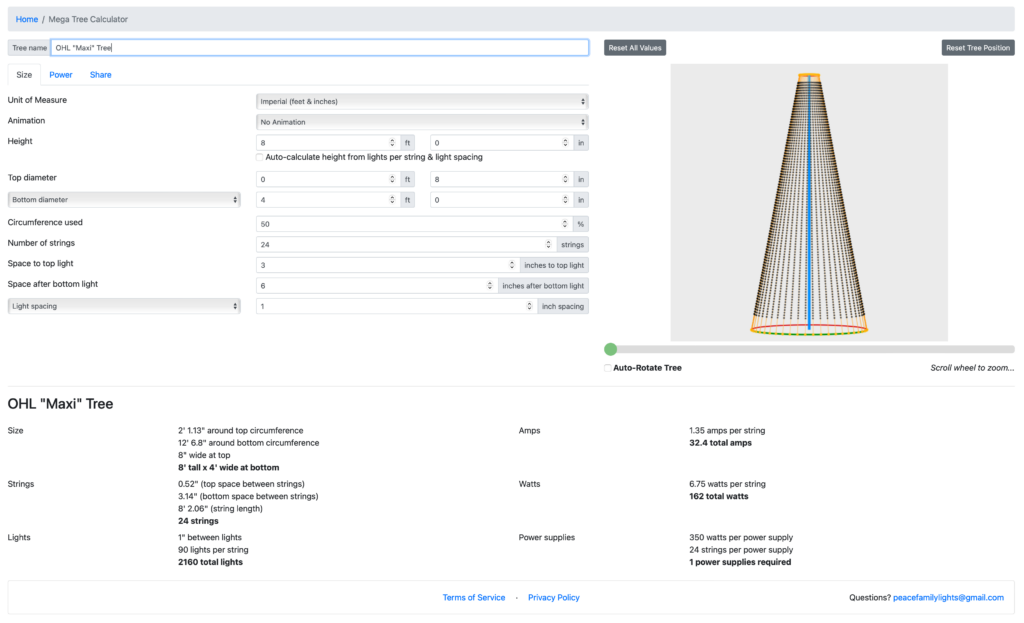 Here is a video test of the new layout with a new sequence we are adding this year:
We may have to revise and fall back on some things due to availability and pricing. Like everything else- prices for all of this have gone up significantly and availability is scarce for a lot of the components we need.